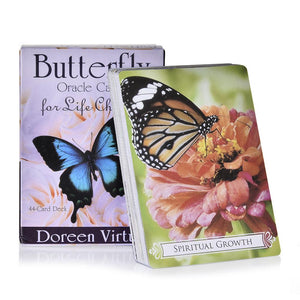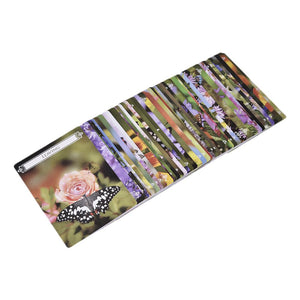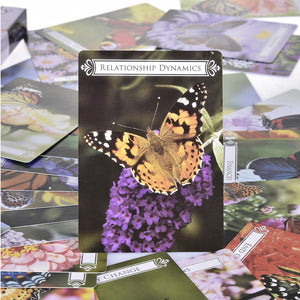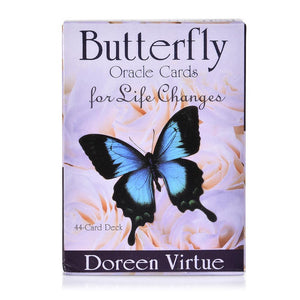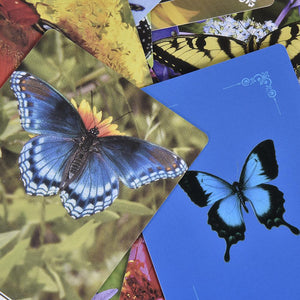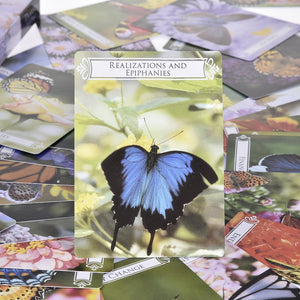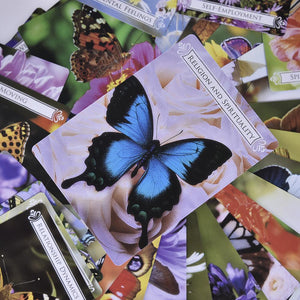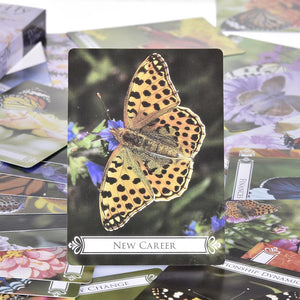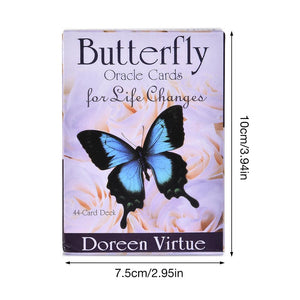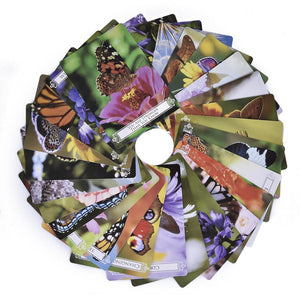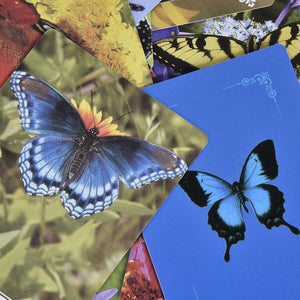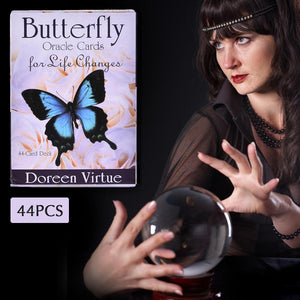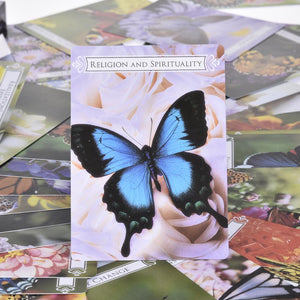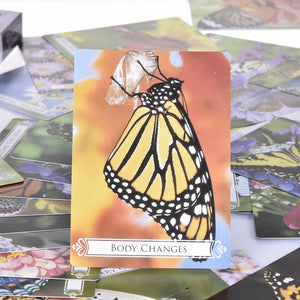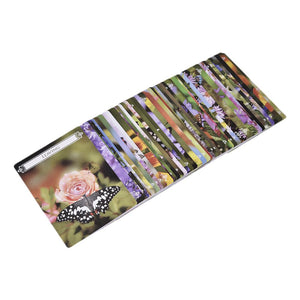 Butterfly Oracle Cards
Details
 Butterfly Oracle Cards are for Life Changes, Doreen Virtue will help you manage and understand any changes you are experiencing. Each of the 44 cards features a gorgeous butterfly-and-flower image . . . because who better than these winged creatures and blossoming buds to demonstrate the blessings offered by transformation? The accompanying guidebook shows you how to give yourself and others a "Life-Change Reading."
Topics range across real-life challenges such as aging, shifting careers, relationship transitions, moving, lifestyle alterations, and more. This deck can be used in conjunction with Doreen's other cards for those occasions when your reading needs to specifically focus upon change.
Card Count: 44PCs
We support Authors so please purchase the actual cards when you can, in this case you can't buy from the Author. 
We also try to offer playing cards for around $10 so that you can add your cards to your vision boards or practice outside or something without destroying Authentic cards.
Please don't confuse the actual cards for the smaller knock-off playing cards  fun styles. Select whichever option is best for you.